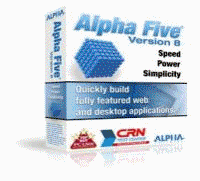 Micro One has over 30 years combined experience in developing integrated solutions for various business applications. Many of these applications were developed from "scratch", taken all the way from the idea stage to to implementation.
During the last seventeen years, we have helped our customers implement Medical Office software, Web applications, Mortgage and Banking Reporting solutions, Point of Sale Applications, database applications, Complex Scheduling applications and Construction software. We have developed fully functional eCommerce web sites, as well as Accounting and Inventory systems. We've also developed systems to provide data interconnectivity in complex environments. We are equally comfortable working alone, with a team or even remotely.
Our team has successfully completed projects using the following technologies:
SQL Server 2000, 2005, 2008
Microsoft Access
Microsoft Excel
C/C++
Visual Basic
XML
ASP.NET
Visual Studio and....
Filemaker Pro...to name a few.